Published January 10, 2017
The Black Panther cast seems to improve each week. Just the four days ago we reported on the Emmy Award winning Sterling Brown joining the cast & now we have another major addition. Her name is Phylicia Rashad, but she's best known as Clair Huxtable from the Cosby Show.
She's also appeared in Raisin in the Sun, Everybody Hates Chris & recently she's made an appearance on FOX's empire as the mother of Cookie's love interest. The funny part about this news is Sterling Brown is the one who let the news slip. According to our snitch Sterling recently said in an interview
"I just worked with Chad [Boseman] on a film called Marshall, about Thurgood Marshall. He's such a talented human being and a deep soul," Brown told The Undefeated. He's the perfect personality to fully inhabit T'Challa. So, to rejoin him, and to work with Academy Award winners … to be with Michael B. Jordan after the incredible work he's done in Creed. Danai Gurira, Phylicia Rashad, Forest Whitaker — like, it's embarrassing.
I'm good at what I do — I don't try to do any sort of false modesty — but, 'Wow! I get to be with all of you people!?!' I think Ryan Coogler is one of the great storytellers that we have working today. The meeting I had with Nate Moore before I even got to chance to audition for Panther, and to see the level of knowledge, and just passion that he has for the whole universe, and for this project in particular … it's in such good hands.
I worked with Joe Robert Cole — he was one of our writers on The People vs. O.J. who co-writes with Ryan Coogler [on Panther]. Like, everyone is so good at what they do."
At this point, this film's cast is so stacked that if it fails, it's going break all out hearts. Marvel has to do right by this property. Let us all pray they movie is fire!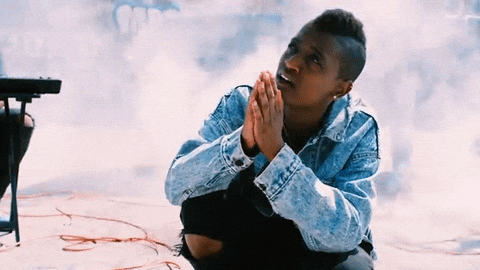 Just a content creator using his influence to create an outlet to express his views on pop culture