Published August 18, 2015
This is a list containing anime that you should watch before you die. If one of your favorite shonen or mediocre series are not on here, please shut up and watch the things on the list before complaining.
13) Katanagatari
The first on this list, is one of the most underrated series ever but everyone who watches it, acknowledges that it is fucking good. I would say the main reason for its turn off would be its art style but in my personal feelings, the animation and art style suit the theme and plot of the show. This show focuses on this girl and dumbass dude going around and collecting the 12 "sacred" swords for the shogunate. It contains good fights, romance scenes and dialogue but has a questionable ending. This show deserves a definite watch.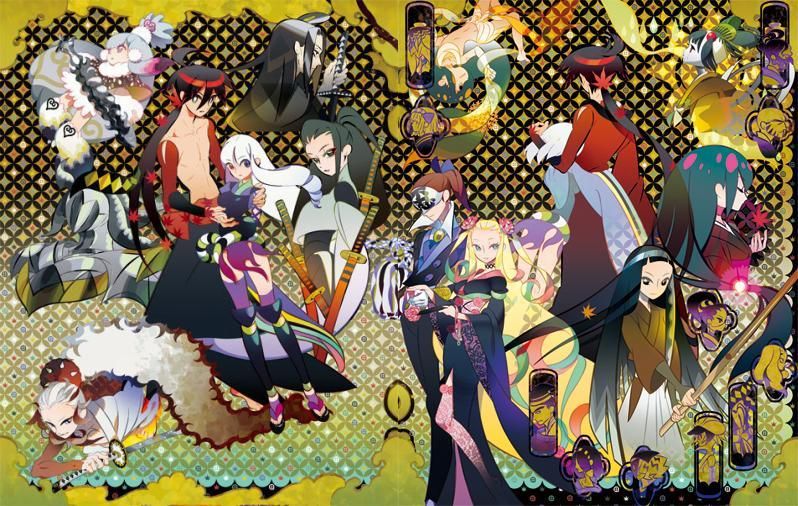 If you finished this series or have seen this, I would recommend "Spice and Wolf", which is also another good romance adventure series but since it is not popular enough, it will probably never get a season 3. Both are worth the watch but are underwhelming once you reach the end.
12) Cromartie High School
This anime can only be summed up with 3 letters: "WTF". There should no reason why you should not watch this series, especially when it contains a gorilla, an alien and Freddie Mercury all within a school setting. This anime is super witty with its jokes and comedy and only for bad-asses.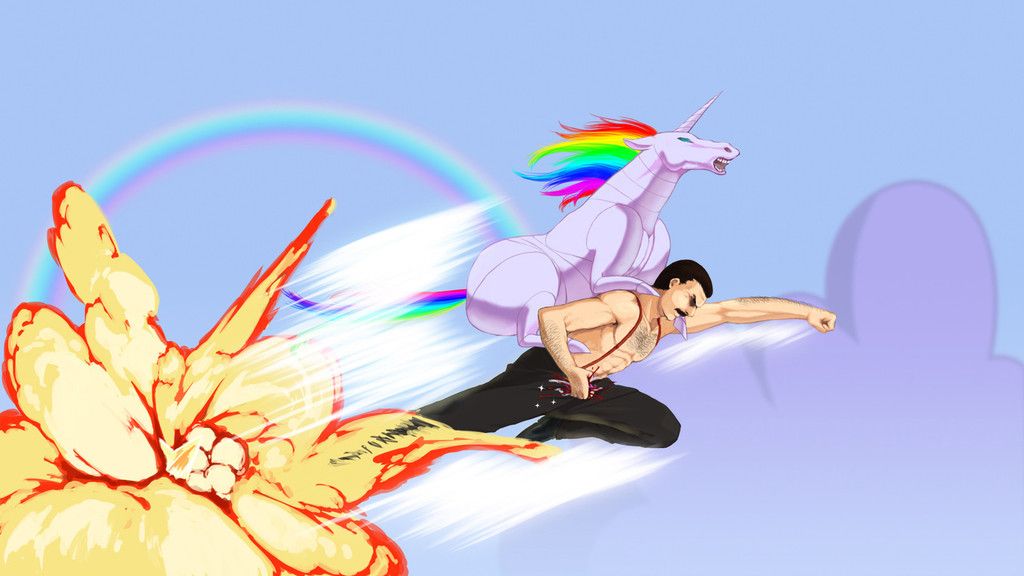 Recommendations for this show would be:
-"FLCL"-another "WTF" anime
-"Prison School"- more "WTF" comedy anime
– "Devil is a part-timer"- a very good comedy series with good story
11) Cowboy Bebop
No explanation needed. Good music, characters, story and is a classic. This series would be rated way higher but it is a bit out of date and may turn some people off.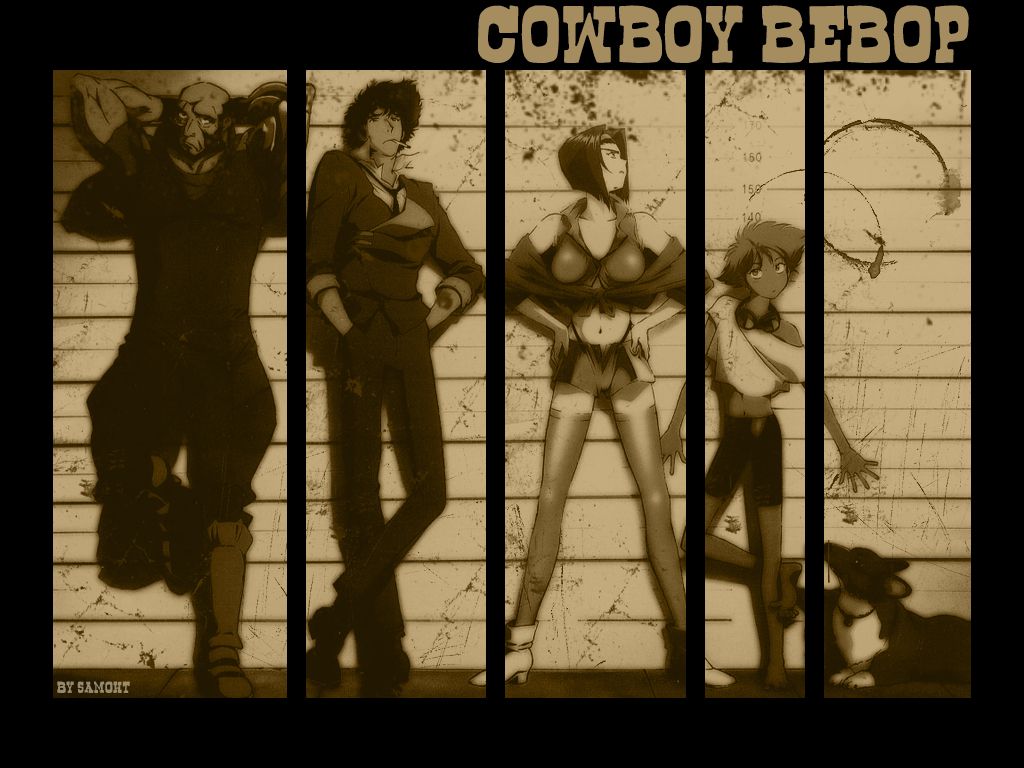 Series similar to this would be:
-"Samurai Champloo"- same creator and has samurais with hip hip. What is there not to like?
-"Trigun"- another classic anime that needs no explanation.
10)  Tengen Toppa Gurren Lagann
"JUST WHO THE HELL DO YOU THINK YOU ARE?". A great anime with good characters, story and can only be summed up using the word "BIGGER". The story revolves around humans who live underground and want to live on the surface but cannot do so because of these beastmen on the surface. The story is an EPIC and only gets BIGGER.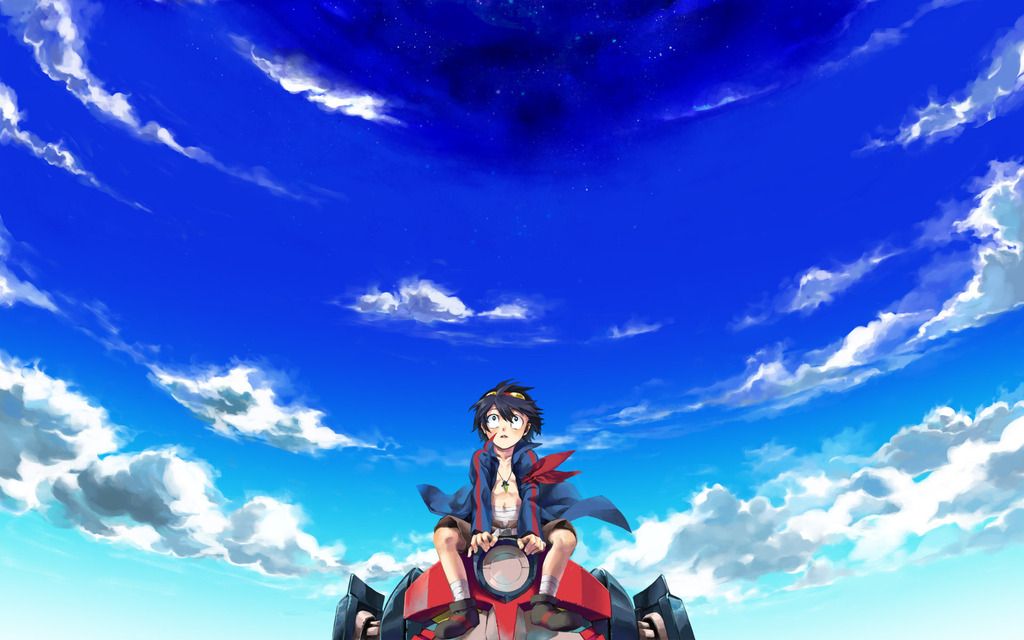 Anime similar to this would be:
-"Kill la Kill"-same concept and same people behind Gurren Lagann
-"The Melancholy of Haruhi Suzumiya"- same WTF factor as Gurren Lagann
-"Full Metal Panic!"- A good mecha and comedy series with a solid story.
9) Kuroko no Basket
If you like sports or basketball especially watch this fucking show because it is amazing and very enjoyable. The story follows this character named "Kuroko" and "Kagami" and they play basketball. Yeah, but it is amazing.
Recommendations:
-"Ping Pong the Animation"- I personally think this series is better than Kuroko but some people might not watch it because of its artstyle. This series has awesome matches, characters and music and is a masterpiece.
-"Baby Steps"- A great and enjoyable series about a high school kid getting into tennis and wanting to be a pro. Has great matches, characters and is so HYPE but the same infamous studio that ruined "Bleach", "Naruto", "Kingdom", "Tokyo Ghoul" and of many others also does this series. JUST watch this anime despite its shitty studio
-"Hajime no Ippo"- DAT POWA
-"Haikyuu!" and "Yowamushi Pedal"- both are also very good sports anime
8) Death Note
If you have not watch this series yet, what the fuck are you doing?
Similar Shows:
-"Code Geass"- same concept but with Mechs and a WAYYYYYY better ending
-"Death Parade"- made by the same studio and has the same vibe
7) Fullmetal Alchemist: Brotherhood
One of the few good shonen series that are done well. This follows the two brothers "Edward" and "Alphonse" and their adventure to get their bodies back after performing a alchemist taboo; to never attempt to revive a human being. This series can be dark and light hearted when necessary and has the ALL TIME BEST CHARACTERS EVER IN ANIME.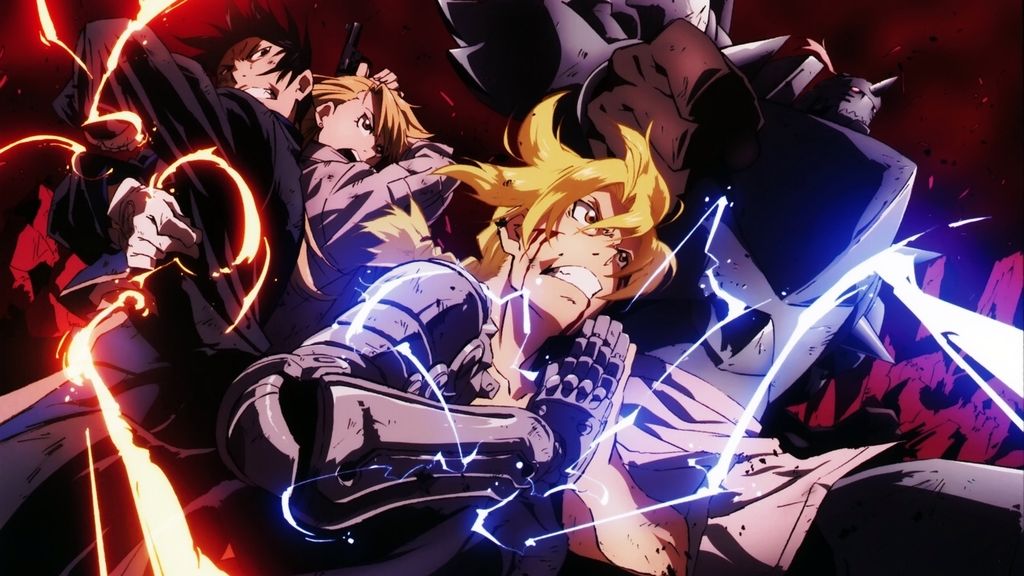 Recommendations:
-"Blast of Tempest"- This series is also done by the same studio. Instead of alchemy there is magic and crazy amounts of plot twist. The story follows Shakespeare's " The Tempest" but with its own twist. Add good animation, music and plot, you get a good series that can match FMA.
-"Kekkai Sensen"- Another work done by the same studio but this series is very random and and has that vibe from FMA.
-"Shingeki no Bahamut: Genesis"- An action adventure series where it follows Favaro the main character,  as he attempt to fulfill his contract with a demon he met named Amira. Add good backstory and animation and a FUCKING hype opening, you get a good series.