Published January 10, 2017
Project Scorpio is the next Xbox Microsoft announced at E3 2016. Microsoft claimed this new console would be capable of outputting high-quality textures at a 4K resolution. Nothing else was revealed besides that we could expect it holiday 2017. Since then things have been quiet on the Scorpio news.
Today we finally get some new info. Halo director Frank O'Connor took to Neogaf to post this message
"Haha, although I probably "know" in that I might have seen it in a slide or something, it's literally not something I have time to think about now and I actually couldn't remember whatever specs I've been exposed to even if I was tortured.
I literally couldn't leak or answer a question that went beyond "Can I do this? Does it support that? How many of these could it render? What I do remember is that it's beefier than I expected."
Are those specifics? No! But it is a reminder that it will be better than that mess Sony rushed to market called the PS4 Pro. I just wanted to make that lame joke. That is all.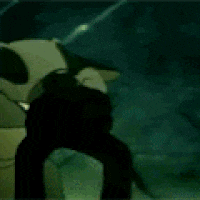 Just a content creator using his influence to create an outlet to express his views on pop culture