Published June 9, 2019
Gears 5 was shown at E3, showing off a new game mode called Escape. They showed off a trailer for the new mode, but it was all CGI with no gameplay. We also get the release date for the official release.
Espace will be a co-op horde mode where 3 players will fight to survive using their teamwork and abilities against the enemy. Gears 5 will be released September 10th, 2019 so be ready because that is only a couple of months away. You can pre-order the game right now and get the Xbox Game Pass Ultimate to play 4 days early and get these exclusive content: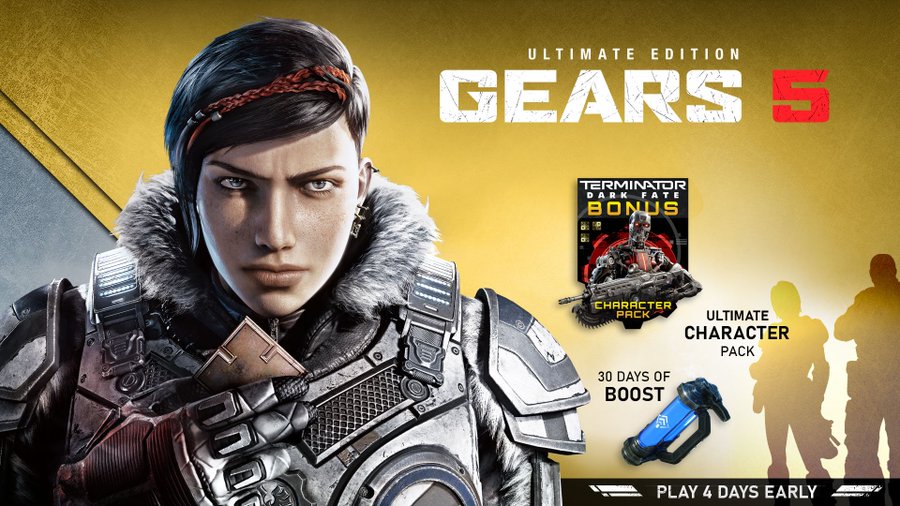 They also showed that you can play as the Terminator from the upcoming movie Dark Fate by buying the DLC pack. I will put the trailer for the DLC below the trailer for Escape.
Check out the full trailer for Gears 5 below coming out September 10th, 2019 on Xbox One and PC.
Check out the trailer below for the DLC that will allow you to play as Terminator from Dark Fate Movie.
I am born and raised in LA, That where the names comes from. Try hard gamer who is opinionated about other topics such as Music and Comic book related news.