Below is a time graph of the E3 2017 Press Conference Schedule. The times and dates are color-coded (beware of the confusing colors) that shows Xbox, Bethesda, PC Gaming Show, Ubisoft, Playstation and Nintendo.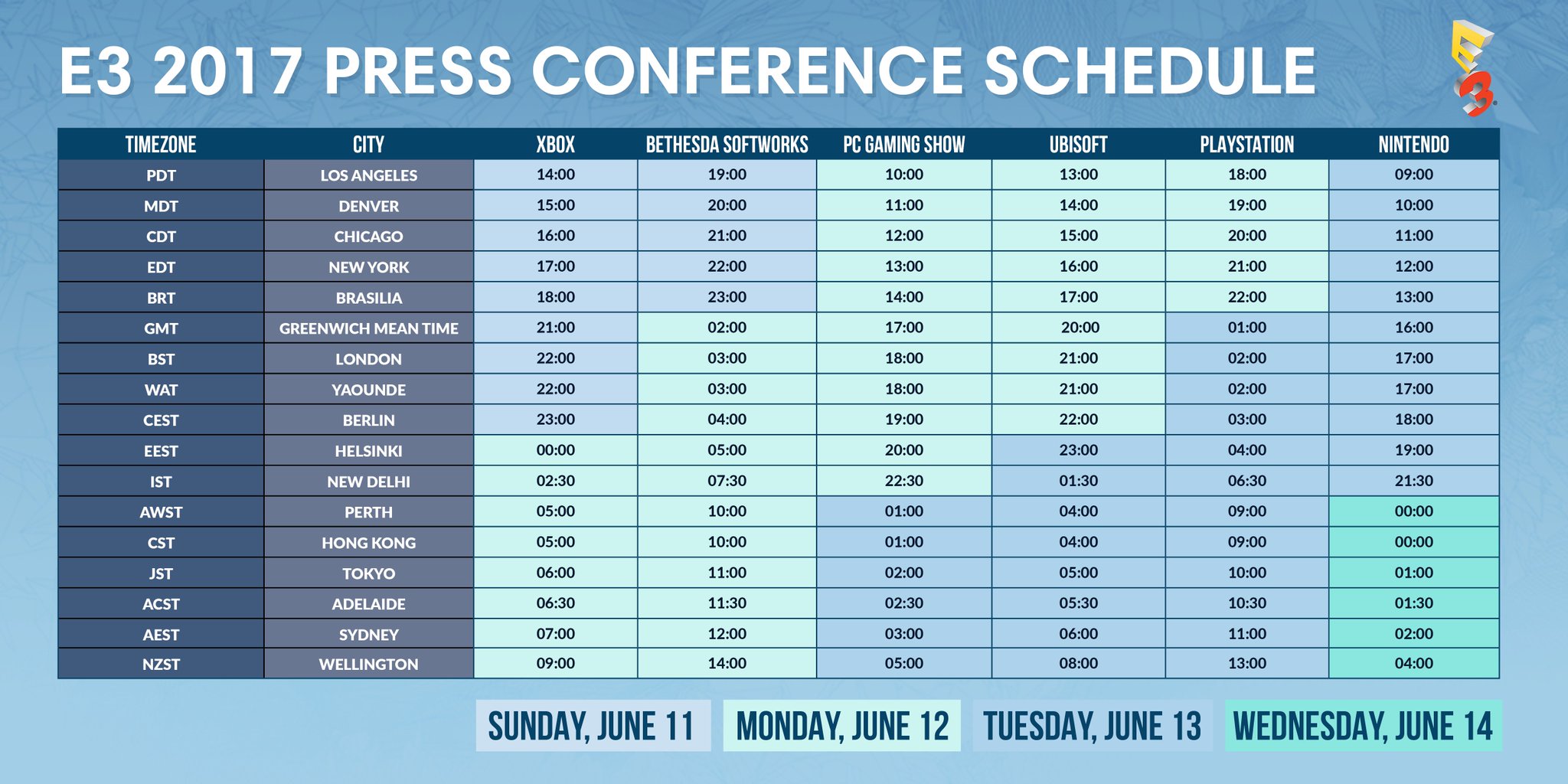 The dates are mainly from Sunday June 11, Monday June 12 and Tuesday June 13 with the specific times by whatever time zone you are in. They will all of course be shown on Twitch.
Nothing shown from EA as of yet but once something is confirmed, we'll be sure to keep you updated.