Published August 19, 2015
On Sunday, We reached the halfway mark of the summer 2015 season of anime. If you are a fan of anime and haven't watched gotten around to catching any of the anime this season, don't worry I got you. Here's the list of anime that you should be watching this season.
Gangsta.
Gangsta is one of the hottest anime of this season by far. It's one of those rare series that I can see actually getting people into this anime. Whether it's the engaging characters that just make you want to come back every week to learn more about their troubled past or if you just like hardcore uncensored action scenes. I won't spoil too much for you, but heads up if you aren't a fan of blood this probably isn't the series for you. This series has a lot to offer and it will certainly be held in high regard in the future.
Ushio To Tora
If you are a fan of old anime then you will certainly love Ushio to Tora. It's clear the creator of this series is trying to cater to the old school crowd. From the animation to the fights. Everything about this anime gives off a 90's Yu Yu Hakusho Vibe and that's not a bad thing! A must watch for anyone who loves old school anime.
Charlotte
Charlotte is in my opinion (Once Again for those who can't read. IN-MY-OPINION. Which means you don't have to think the same) the best anime in this season so far. This anime comes from the creator of tearjerkers such as Angel Beats and Clannad. So you should already know what you are getting yourself into. While the series does feel to slow down after the first episode. Due to recent events that I won't spoil. This anime is for sure about prove that it shouldn't be overlooked.
Gate: thus The JSDF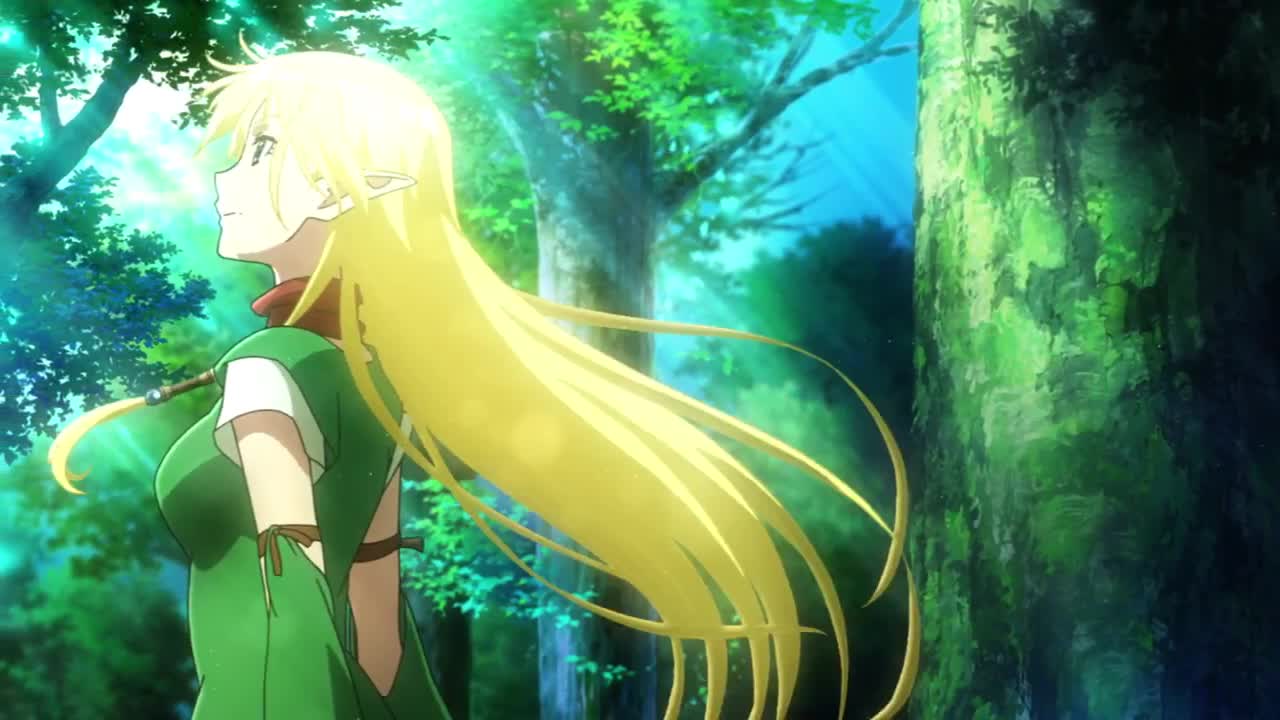 Gate: thus The JSDF fought there has to be the most original idea in this season of anime. I won't spoil the plot too much, but the story hasn't really progressed too much in the last few episodes. I have enjoyed the variety of characters that are constantly being introduced. No Character in this series is the same in terms of personality and that's important if you want to keep people interested in your series. This is a series while not entirely living up to its potential just yet, it could easily come from under and claim the title as the best anime of this season.
Gakkou Gurashi
Gakkou Gurashi has been the definition of don't judge a book by its cover. I'm not going to lie I brushed this series off instantly due to the thumbnail of the first episode, but I eventually went back and gave it a shot. I didn't regret it in the slightest. All I have to say about this series don't let the opening and the cute moe art style put you off from this series. Make it through the first episode and you will come to understand how great this series actually is.
And there you have it. Of course there are a bunch of pretty good anime this season, but these are the must watch.
Honorable Mentions: Overlord, Aoharu x Kikanjuu, Rokka:Braves of The Six Flowers, and Prison School
Just a Otaku College student who's trying to enlighten the world in Anime.